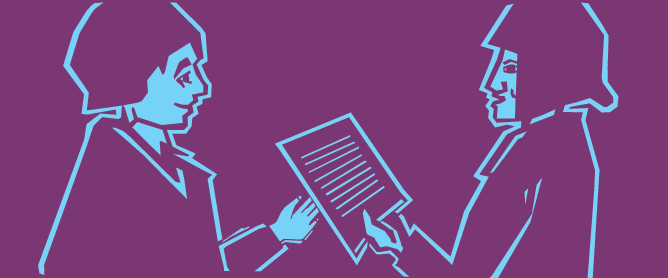 Step 3: Apply
"The process was very simple – I submitted a short application to the city clerk, was interviewed by a staff member, and was then nominated and confirmed at the next city council meeting."



–Community Development Commissioner



"The mayor's office contacted me asking me to become a nominee. I met with developers, advocacy groups, and others to get their support and to have them send letters to the city council. This wasn't a requirement, but I thought it would be helpful."



–Planning Commissioner
The application process can vary, even within a single community. You may need to submit materials (resume, application, letters of support) and meet with staff for an interview. Or you may get appointed after a single meeting with an elected official.
In some cases, appointments are made based on recommendations and connections rather than a formal application process. For this reason, it may be important to develop a relationship with an agency in order to be considered a strong candidate.
If your application is rejected, do not take it too personally – it is possible the overseeing agency had a specific type of person in mind, or there was another candidate with previous connections to the policymakers. If you feel comfortable doing so, consider following up to ask about other ways to get involved, or for recommendations of other groups that may be a good fit.