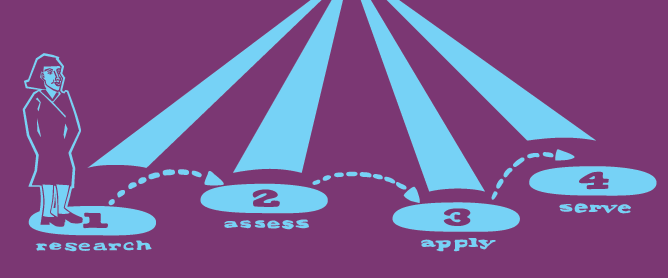 Why join a board or commission?
Most elected officials want what is best for their communities, but they may not fully understand how policies affect their constituents. Boards and commissions are meant to serve as a bridge between the community and government, ensuring oversight and raising awareness on important community issues.
"We are able to bring a public health lens and ensure that the council's work is grounded in health concepts and evidence. Meanwhile, our own work at the health department has been strengthened by our participation – it has introduced us to a wider range of advocates for healthy food. It helps us build coalitions and support for our work."



– Member, Food Policy Council
Public health advocates have an especially critical role to play in this process, since many people working in local government may not be accustomed to thinking about how their work influences health. For instance, economic development departments are generally focused on supporting local businesses and creating jobs. Staff may not have thought about how they can help improve nutrition by bringing a grocery store into the community or by working with retailers to stock healthier foods. Advocates can share data on health priorities and help engage residents in developing sustainable solutions.
Serving on an advisory board or commission may require more in-depth involvement than other forms of public participation, such as attending public hearings, meeting with local officials, or writing comment letters. In return, members enjoy more direct access to their policymakers and may have the chance to shape proposals early in their development. Over time, this can yield stronger working relationships and help ensure that health concerns are considered in all important local policies.